Cali.FM Contributor Program
Cali.FM is a Trusted resource for California news and events! We share news, trends, opinion, and curated articles. Topics include California news, Urban news, Business, Health, Travel and Entertainment. We also have a section for Foodie's and Artist Entrepreneurs to be spotlighted.
We provide an engaging immersive platform for sharing the voices, narratives, and cultures of urban communities nationwide, as well as, maintaining a trusted resource for regional news and events. Cali.FM runs a fully licensed radio stream from its headquarters in Southern California and streaming worldwide 24/7 Real Music, Real Talk all the time!
Contributor Program
Like many publications, Cali.FM has instituted an editorial contributor program. We aim to tap into the opinions, perspectives, and insights of others to bring diverse, up to date content to our readers. This takes form in 600–1000-word Op/Ed submissions, California news posts, National news posts, and stories that impact Black America.
Cali.FM is looking for content that is meaningful and if need be, politically incorrect, – that means as our slogan says Real Talk.
These submissions are reviewed and may be edited (EXCEPT OP-ED) to ensure quality content without promotional material or intent. As governed by Cali.FM's disclosure and ethics policy, we edit such material and rarely allow references to authors' own companies except in the by-line, case studies or data citations.
Contributor Program
Exposure and Incentives
We are pleased to announce that Contributors may now submit (1) Sponsored Post per month, as long as adherence to the posting quota of 3x per week is kept. Contributors may also now include one (1) Ad script sensibly placed in their article or an affiliate link. If contributors wish to promote their company activities or products, they can do so in the by-line ONLY along with a social media handle.
Example: By Lashaun Turner Owner -Editor @ Cali.fm. @MsLashaunTurner IG/Twitter. Be sure to check out my Book on Amazon etc. This will give readers a way to check you out further after enjoying your contribution.
Please remember that Cali.FM is a News Source #1 that is also published to GOOGLE NEWS, and Apple News is pending. Therefore, we require a certain quality of our content. Our site is not a primary promotional platform although there are opportunities as aforementioned for Artists and Entrepreneurs to be spotlighted.
Contributors may REFER clients to one of the 2 promo packages HERE and receive a flat referral fee of $40. (does not apply to ala carte items)
Cali.FM posts may appear on Google News, FlipBoard, Medium, Tumblr and Social Media as well as the weekly newsletter.
Contributor Program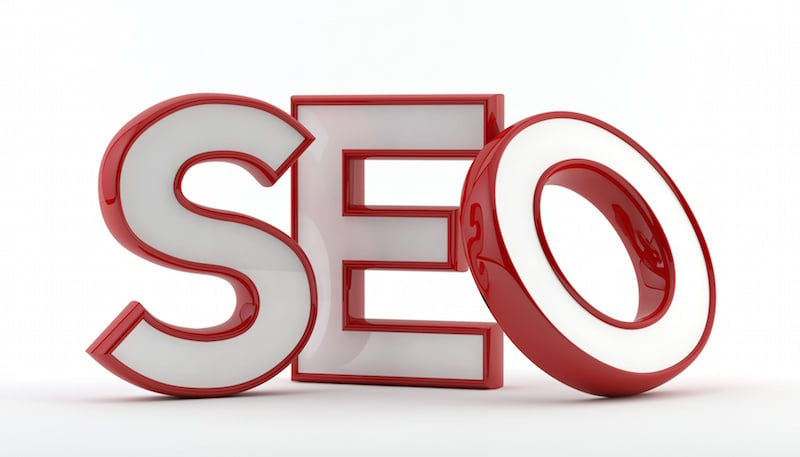 Search Engine Optimization
To reach our intended readership goals, it is imperative that every post be search engine friendly. We use the Rank Math plugin/app to evaluate articles prior to publishing. We understand that Contributors may not be familiar with this so we are outlining essential elements the post should have prior to submission and we will do the rest.
Basic SEO:
• Make sure the focus keyword appears in the post title.
• Focus Keyword appears in the first 10% of the content. The first 10% of the content should contain the Focus Keyword preferably at the beginning.
• Focus Keyword found in the content. It is recommended to make the focus keyword appear in the post content too.
• Minimum recommended content length should be 600 words. However, with video posts of news clips only a brief summary of what the clip is about is needed.
• Focus Keyword found in the subheading(s). It is recommended to add the focus keyword as part of one or more subheadings in the content.
There is no ideal keyword density percentage, but it should not be too high. The most important thing is to keep the copy natural.
At least one external link with Do Follow found in your content.
Title Readability
Focus Keyword used at the beginning of SEO title. The SEO page title should contain the Focus Keyword preferably at the beginning.
Your title has a positive or a negative sentiment. Headlines with a strong emotional sentiment (positive or negative) tend to receive more clicks.
Your title should contain one Power Word– more Power Words
Title should contain at least one (1) number.
Hyphens are problematic.
Content Readability
• Short paragraphs are easier to read and more pleasing to the eye. Long paragraphs scare the visitor, and they might result to SERPs looking for better readable content.
• Your content MUST contains images and/or video(s).
Contributor Program
SEO for Beginners: Rank #1 In Google –Video
Procedure
*To start all posts can be emailed to CaliFM247@gmail.com
Posts you submit should be about Celebrity, Entertainment, News Items, Politics etc. Artist features or any interviews are strictly paid promotions and must adhere to the incentive schedule listed above.  
Each post MUST be proofread and grammatically correct upon submission.
Posts should be emailed in plain text or in a word document no special characters or formats.
All contributor posts will have a thumbnail image from a photo URL and not directly uploaded to Cali.FM (I CAN CHOOSE AN APPROPRIATE PHOTO FOR YOU IF YOU DO NOT HAVE URL)
Include any embed code or widget html
Be sure to include Title
List any special KEY Words
Include your By Line with your submissions to accompany all of your posts.
You are expressly responsible for the accuracy of the content you provide as well as clearing all copy and credits.
10. Bloggers/writers in our Contributor Program post at least 3x per week
11. Please provide a Head Shot or Logo to accompany your posts