Tag# Newsom Recall:
(The Center Square) – The California Secretary of State's Office released a preliminary list of 41 candidates who have qualified to run in the Sept. 14 recall election of Democratic Gov. Gavin Newsom.
The preliminary list precedes a final, certified list expected to be released on July 21. The list so far includes 21 Republicans, eight Democrats, one Libertarian, nine independents, and two Green Party members.
Tag# Newsom Recall:
Notably, Republican candidate and conservative commentator Larry Elder, who entered the race July 12, is not on the list.
According to the Secretary of State's office, Elder did not qualify as a candidate because of "incomplete, redacted and/or unredacted income tax returns."
Elder said his campaign filed "over 200 pages of 5 years of tax returns," and that he had "complied with all requirements to be a candidate."
"Politicians know I'm the only candidate who will beat Gavin Newsom – and that's why they don't want me on the ballot," he said, accusing elections officials of "using shenanigans that they invented to block the doors to the Governor's Office and make sure they stay in power."
Unless the Secretary of State's Office reverses its decision, Elder is expected to file a lawsuit.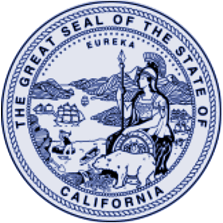 The Secretary of State's office has not yet released a statement on the matter.
Elder's campaign told The Associated Press that they expect Elder will be on the final list.
"Our campaign submitted every document required by the Secretary of State and the Los Angeles County Registrar," Campaign spokesperson Ying Ma told the AP.
The recall election is slated for Sept. 14 and is the second in California's history.
Since 1960, every California governor has faced a formal recall petition. However, only two petitions received enough certified signatures to trigger an election: one against Democratic Gov. Gray Davis, who was replaced by the Republican actor Arnold Schwarzenegger, and the second against Newsom.
Newsom recall election candidate list includes 41 names AUTHOR:
Check Out More News Stories HERE
For More California news VISIT
Tag# Newsom Recall: